Why Choose Scrap Metal Sculptures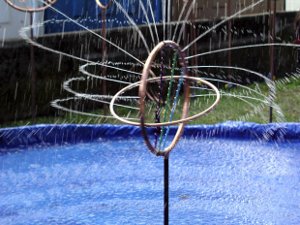 Metal is not a particularly popular choice for artworks because it is often considered kind of cold and lifeless. In addition, it is not exactly ideal material for sculpturing. But then again, can you imagine Paris without the Eiffel Tower, San Francisco without the Golden Gate Bridge or Brussels without the Atomium? The mentioned monuments are not exactly sculptures nor they are made from scrap metal, however, they clearly reveal that metal and beauty do not necessarily exclude each other.
Most of our clients say that they choose scrap metal sculptures for their unique look. They indeed do not look like the traditional sculptures nor they are meant to look like the traditional works of art. Sometimes the components of scrap metal sculptures are intentionally left in the shape and state in which they were found which gives these sculptures a unique character although some art lovers may consider unacceptable for the sculpture to reveal exactly what it was made from or even show signs of rust. However, scrap metal sculptures do not have to reveal from which pieces of metals they were assembled and much less to have a rusty look. Although this is exactly what most scrap metal sculpturing enthusiasts love about these works of art, some people prefer their sculptures to blend with their traditional art collections. And if you are among art lovers who appreciate the traditional art forms, you are on the right address since we also work with sculptors who hide all clues of scrap metal and assemble pieces of metals in a way that they resemble the traditional art shapes and forms.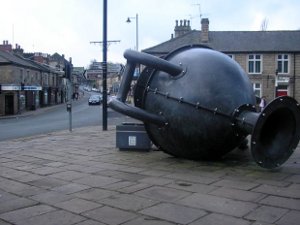 In addition to their unique character and appearance, scrap metal sculptures are also valued for their versatility because they often are not meant to be used as sculptures alone but are also given an additional function or are created to have both practical and aesthetic value such as the father who commissioned a large rabbit metal piece for his animal loving daughter. Some sculptures reveal their purpose at a first glance such as mirror frames, pieces of furniture, wall hangers, etc., while the others are given practical value by their owners who decide to use them as umbrella stands, coat hangers, bookends, etc. depending on the size and shape of the sculptures and creativity of their owners. Many scrap metal sculptures can also be found in gardens as decorative items, however, if you would like to place your scrap metal sculpture outdoors, you need to pay attention to its protective covering. Metal is very durable and strong material but since it is not resistant to water and moisture, it must be treated with anticorrosive paint to prevent rusting and subsequently degradation. And yes, the rusty-like scrap metal sculptures must be protected as well if you are perhaps wondering because they will deteriorate relatively quickly without an anticorrosion protective treatment.
In the end, scrap metal sculptures can be categorized as "green" type of sculptures because they are literally made of waste metals which are collected from scrapyards or landfills. By choosing scrap metal sculptures you will not only help reduce carbon dioxide emissions due to energy savings for recycling or virgin metal production but you will also help reduce the pressure on the landfills.